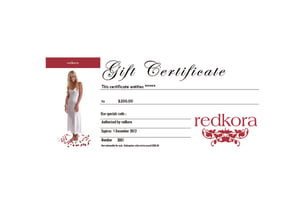 $

200.00
USD $200.00
Why not spoil your special loved one, and order an eGift Certificate today.

What better way for your loved one to be spoilt and also get what they love as well.

Certificates can be $50, $100 or $200.

An E-Gift Certificate is an electronic voucher which can be purchased online and emailed directly to the person of your choice, or to you.
Make sure you note the name and e-mail address of the recipient in the comments section when checking out.